A Cross-platform Framework for NUI – Kivy
Hello All,
Happy New Year All!
We have been rather quiet on what's happening at our end on future products and developments, but today I want to share a rather unique project called Kivy. Remember the earlier reference to Python? Let's see what it was.
Kivy is an Open Source Library Project for rapid development of applications that make use of innovative user interfaces, such as multi-touch apps. It can use natively most inputs protocols and devices like WM_Touch, WM_Pen, Mac OS X Trackpad and Magic Mouse, Mtdev, Linux Kernel HID, TUIO. A multi-touch mouse simulator is included.
Check out this video of Kivy on Andoid.
Kivy is 100% free to use, under LGPL 3 licence. The toolkit is professionally developed, backed and used. You can use it in a product and sell your product.
The framework is stable and has a documented API, plus a programming guide to help for in the first step.
The graphics engine is built over OpenGL ES 2, using modern and fast way of doing graphics.
To understand more, just take a look at this (my personal favorite):
The toolkit is coming with more than 20 widgets designed to be extensible. Many parts are written in C using Cython, tested with regression tests.
Kivy is a community project, led by professional software developers. For more information on Kivy, you can get in touch with Mathie Virbel, Thomas Hansen and Christopher Denter here.
Why bother? Read this LINK.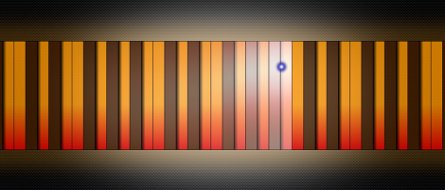 Notion Ink is an active contributor for this project, and once you go through the gallery here, you'd see what Eden and Genesis would probably be able to do.
Download this app here to play around (it's a presentation tool, and you might take a while to getting use to it as it is still in development. Hint: tap icons again to clear view…).
You can download Kivy from this link for your Macs, PC and Linux platforms as well.
Kivy is a powerful tool, and shares our philosophy of enriching user experience and promoting community collaboration. Notion Ink is proud to support Kivy and their latest venture to accelerate development, a Programming Contest.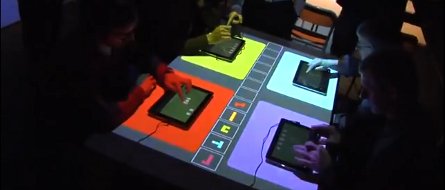 This competition will help you learn more about the project, build some exciting apps (you can be a programmer of any domain) and help improve the project. Head over to this link for more information: http://kivy.org/#contest
This is going to be a very impressive year, specially because it will let me explain what are we doing, finally!
Happy New Year Again!
Warm Regards
Rohan Shravan
43 Responses
So how many adamites are taking part in this contest ?

This is truly amazing but….
have you got least a full Alpha stage release for us yet if not a beta?

Hi Rohan,
Are you planning to showcase the Eve phone from Notion Ink?

"http://ces12.mapyourshow.com/5_0/exhibitor_details.cfm?exhid=T0009117″

Got this initially from "http://www.mobilespedia.com/"

think so Bikram But at least this time they give proper specs and details unlike last time when they didnt tell us about our around 30 degree viewing angle – and the never enabled fm radio.